Please give a nice warm welcome to Demetra Rowan who is our featured artist for the day representing
Duchess Designs
! Demetra, tell us a little about yourself!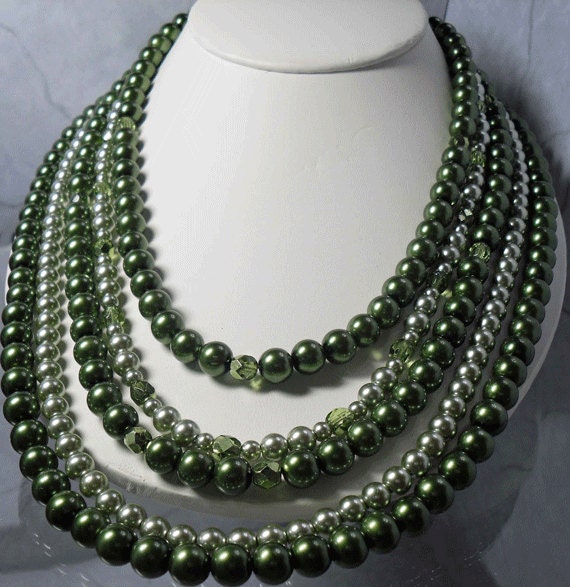 I am realizing a dream that I thought was over; I love expressing myself in my creations. I have always loved sewing, (began at the age of 10) and jewelry making is my new creative endeavor (began 1990). Etsy has allowed me to share my creations with others.
How did you get your start on Etsy?
I met a fellow artist who mentioned Etsy. After doing my research, I signed up for my name and in 2009 I put my first items on Etsy. Since photography is not my strong suit, it took me a little time to develop good pictures. Then I started joining in chats (old chat room) and becoming a member of select groups.
How did you choose your shop name?
My mother's aunt's real name was Duchess and she honored me with that nickname from birth. When I decide to start following my dream, it seem only logical to name it Duchess Designs.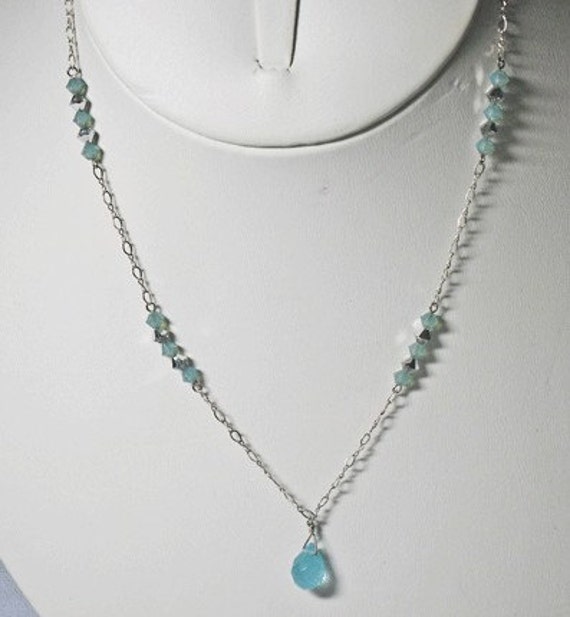 What does a typical day look like for you?
After my morning worship, I talk to my daughter in college. I look for inspiration and start developing jewelry. Some days I work on sewing projects for customers or to display in local venues.
If you could be anywhere in the world for one day, where would it be?
I always dreamed of going to Morocco or Timbuktu, but if just for a day, it would have to be Paris.
What is your favorite Bible verse?
Psalms 103:1-4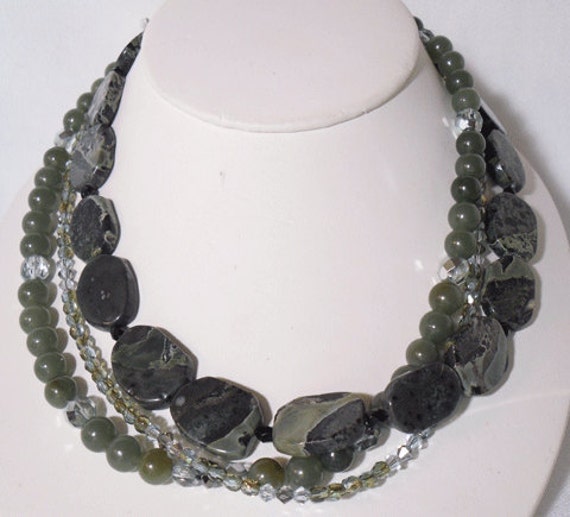 Natural Green Rhyolite Necklace
What is your favorite Etsy item listing to feature?
My natural green Rhyolite necklace. Love the colors.
Where Can we find you online?
(Facebook fan page, Twitter, your own dot.com, your blog, etc)
http://www.duchessdesigns.com
,
FACEBOOK:
https://www.facebook.com/duchessdesignsllc
Thank you for agreeing to be featured Demetra! Everyone go check out her shop and/or leave an encouraging comment!