I would like for you to join me in welcoming Cheri from Lil Stinker Designs on Etsy. Cheri has been kind enough to offer a giveaway of ANY (1) print in her shop! To enter, visit her shop and come back here and comment with what your favorite item is. Remember, just a comment won't get you entered, you have to include a favorite item. Winner will be chosen using Random.org.
-Let's find out a little more about Cheri
I am a missionary kid, raised in Papua New Guinea. I lived the first 18 years of my life in
that beautiful tropical paradise just north of Australia. Having that upbringing was
wonderful as it exposed me to different cultures, different thought processes, and offered
the opportunity to be resourceful and to appreciate the beauty found in simple things.
Since then I have lived many places and done many different things. Through it all I have
admired all things beautiful and creative. Colors, textures... I love it all!
Starting my own business has been in the back of my mind for probably 10 years. Having
gone through a serious illness which lasted for 3 years, followed by 6 months flat on my
back due to herniated disks, and then a divorce, I was left feeling lost in hope deferred.
My dreams were shattered. I wasn't too confident in starting my own creative business.
The inspiration for this shop has come from a couple of close friends who have persistently
encouraged me to do it. (Thank you, Lord, for friends!!)
I believe the Bible is the inerrant Word of God. God says that "no good thing will He
withhold from those who walk uprightly." Psalms also says, "Delight yourself in the Lord
and He will give you the desire of your heart." It is the truths of the Bible and the spoken
words of hope offered through Jesus' followers that have enabled me to come through
the challenges in life. He is my hope and my life. Is He yours?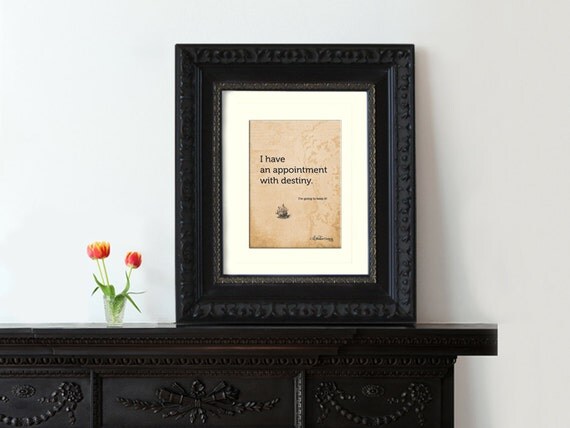 -How did you choose your shop name?
-What is your favorite Bible verse?
proclaim good news to the poor.
He has sent me to proclaim freedom for the prisoners
and
recovery of sight for the blind,
recovery of sight for the blind,
to set the oppressed free,
to proclaim the year of the Lord's favor.
As I prepared to set up this shop I was surprised and gratified to realize that this opportunity
brings together two of my strengths; that of my background of 18 years in design as well
as my God-given gift to encourage people. I trust that you'll be uplifted, too, through your
purchase of art prints that bring a message of hope and help during the hard times that
we face in this life's journey. Most designs come out of my own life when a scripture,
a quote, or word of encouragement has stood out to me and made a difference for my
day (or week, or month!) They are messages I believe God has given to help me and
motivate me through life. I trust that you, too, will be helped and encouraged by them.
-How did you get your start on Etsy?
I actually had an idea to start something like Etsy many years ago but someone else
beat to doing it! :-) Since I heard about it back in 2009, I have been interested but due to
the circumstances related above I put it off until 2012 when I found myself unemployed
once again. It seemed to be the perfect timing to venture into my own business.
I've always been attracted to black and white for its graphic contrast. When I was a child
everyone was collecting something and I wanted to be unique. No cow collections for
this gal! :-) So I chose skunks based on how cute they are. I have an over abundance
of skunk collectables at this point! Anyway, it was a natural progression to using "skunk"
in my personal email address, and then to use it for my business. Besides, don't you
think that what I have to offer is diSTINKive and leaves a lasting, memorable impression?!
-What does a typical day look like for you?
I'm usually at my computer all day either creating new designs, revising on Etsy, working
on my website, or taking time to dream on Pinterest or Houzz.
-If you could be anywhere in the world for one day, where would it be?
Anywhere tropical, with a friend. Its the people you're with that makes the memories, right?
I'd enjoy Hawaii where I used to live and as I have friends there I would like to visit.
Favorite - Psalms 37:4 Delight yourself in the Lord and He will give you the desire of your heart.
Life verses - Luke 4:18-19
The Spirit of the Lord is on me,
because he has anointed me
to
-What is your favorite Etsy item listing to feature?
This one is applicable to all of us creative types in recognizing God's giving us the strategies at
this time to influence the nations for Him while also fulfilling our own heart's longings. Destiny is
being fulfilled!
-URLs to where else we can find you on the internet (Facebook fan page, Twitter, your own dot.com, your blog, etc)
www.LilStinkerDesign.etsy.com
www.LilStinkerDesign.com
www.Pinterest/LilStinkRDesign
www.facebook

.

com/pages/Lil-Stinker-Design