I'd like you to meet Heidi the artist of Everyday Cookies. Heidi paints adorable signs to fit every room and every occasion.
Tell us a little bit about yourself.
My name is Heidi Woodruff and my Etsy shop is "Everyday Cookies" (EverydayCookies). I hand paint signs, and specialize in custom signs such as wedding and baby shower signs. I've been selling on Etsy since I joined in March of 2007 and received my first (and prized!) order the beginning of May 2007. At that time I also sold my hand painted signs through eBay, but discontinued that after a few very successful years with Etsy. I also started blogging about that time, naming my blog "Everyday Cookies at Sweet Woodruff Acres". I decided to use the same name for my Etsy store.
How did you choose your shop name?
The "Everyday Cookies" came from a combination of several things. I love to make cookies, I collect cookie cutters, I felt everyday everyone needs some sort of treat--even if it's just one cookie, and I knew a little about computer language in that when you visit a site it leaves "cookies" on your computer showing where you've visited! Strange combination, but that's how I came up with the name.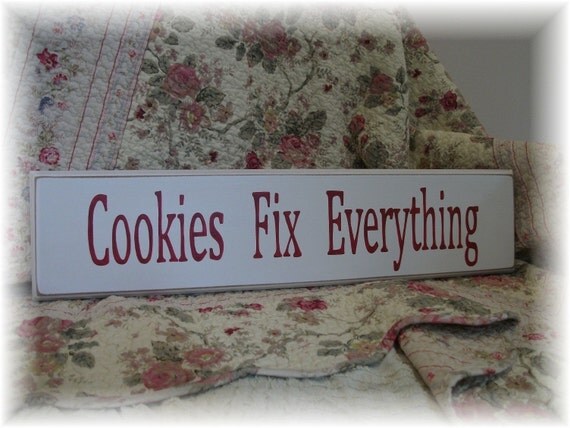 What does a typical day look like for you?
A typical day for me begins at 6:30 when I get my first cup of coffee and settle in to spend time in the Bible. After my personal devotion time, I then spend time daily studying for a ladies Bible study I lead weekly. By about 8 AM I'm off to work in my home office, multi-tasking my "big girl job" (lumber wholesale) and my "delightful job" of selling, designing and painting signs. I also cut, mill and paint all my lumber sign blanks in our shop.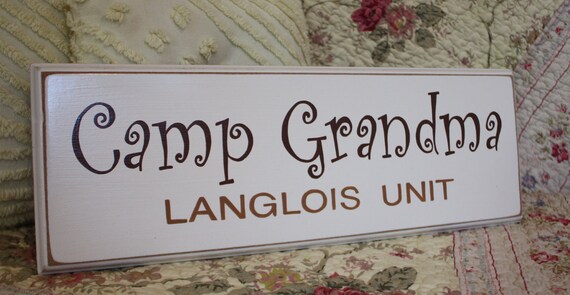 If you could be anywhere in the world for one day, where would it be?
I love the life the Lord has led me and my husband through and to, and wouldn't want to be anywhere else in the world but here at Sweet Woodruff Acres.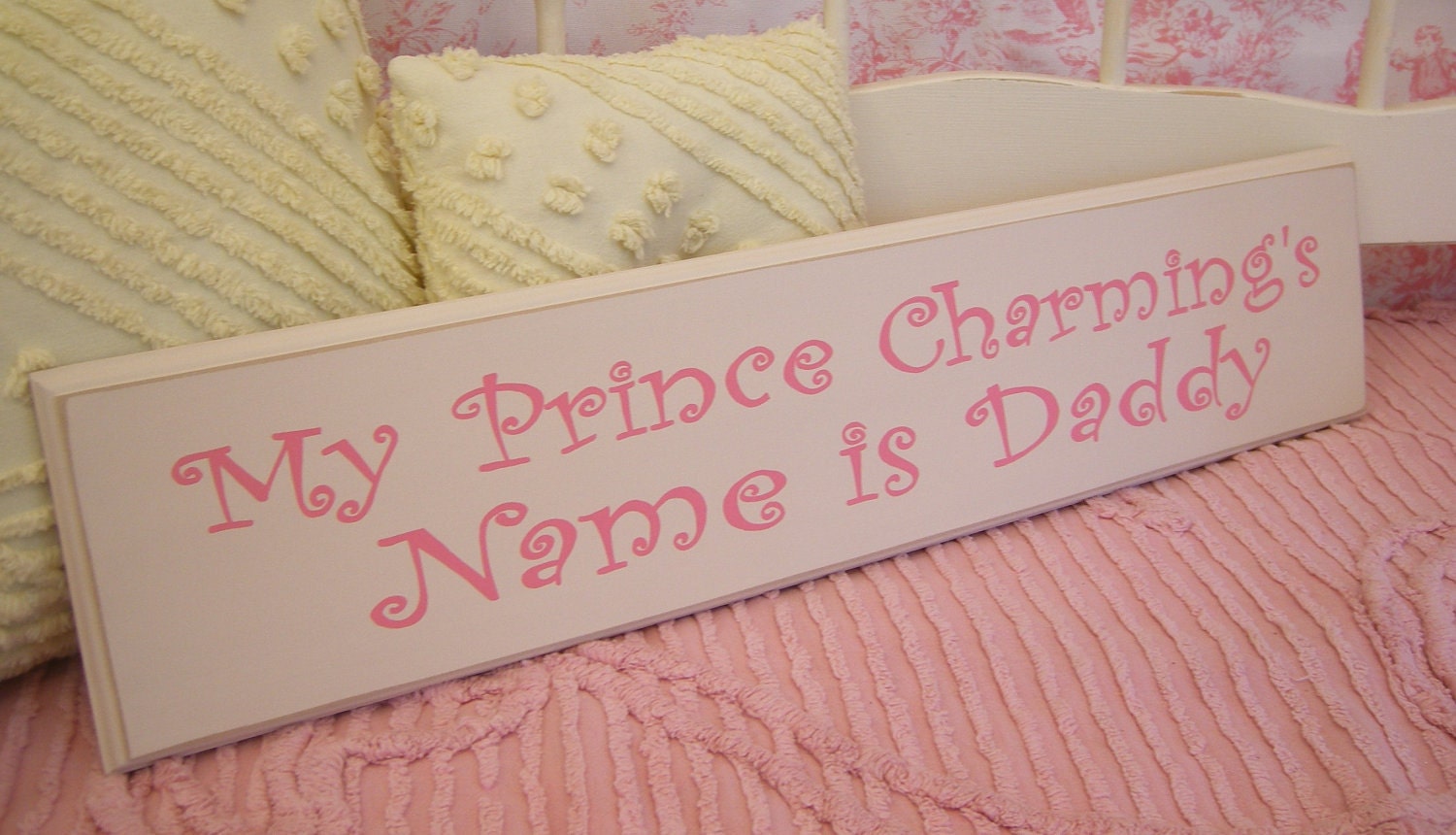 What is your favorite Bible verse?
I'd have to say Genesis 1:1 through Revelation 22:21 is my favorite passage! I do have Isaiah 40:31 posted on my blog: "But those who wait on the LORD shall renew their strength; They shall mount up with wings like eagles, they shall run and not be weary, they shall walk and not faint."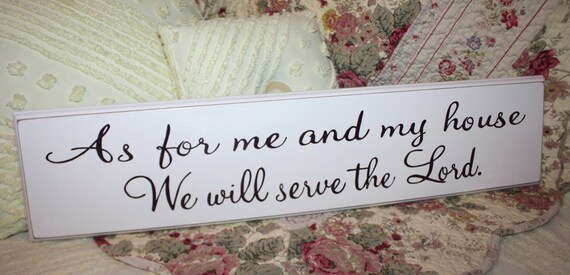 What is your favorite item to feature?
I currently have over 50 signs listed for sale. When I click on some to feature I usually always include my custom family sign, which, when given as a wedding or anniversary gift, is always received with such happiness. It included an established date, as in the day of the wedding.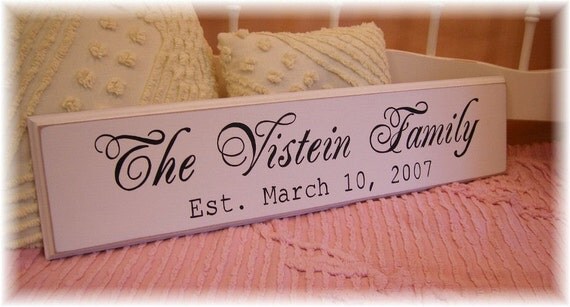 Where can we find you on the net and is there anything else you would like to share?
and I can also be found at my blog, Everyday Cookies, (EverydayCookies.blogspot.com )as well as my new Facebook page, Everyday Cookies Custom & Handpainted Signs
As a thank you for coming to visit me I'll have a drawing for a sign on my Facebook page! Just leave a comment to be included in the drawing.
WINNER OF THE CHUNKY BEADED WALL CROSS FROM EVERYDAY ART DESIGN STUDIO IS #7
On April 18, 2012 12:57 PM , Loretta said...

Wow! Truly enjoyed browsing your shop. It's hard to pick one favorite, but the colors in your hand painted scarf are beautiful > http://www.etsy.com/62283615
by Zuda Gay Pease at ZudaGay.etsy.com