Here is the first post in a series of weekly articles called "Featured Artist of the Week". You can look forward to seeing each new feature every Wednesday.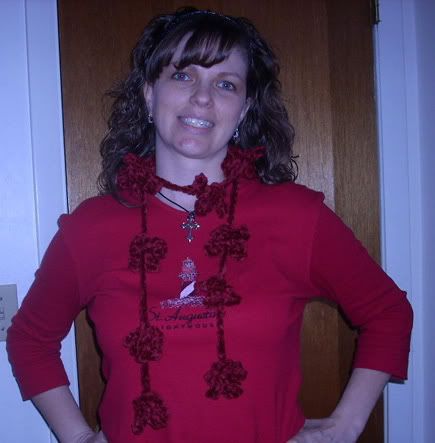 When you visit Anastasia's shops, you will see gorgeous scarfs, neckwarmers, bookmarks, and more. The first shop,
mattscraftywife
, is for her standard less-expensive items, while
breathofdawnstudio
is for her high quality yarn designs. Please take a moment and visit both of her shops, and give them some love!
Anastasia is hosting a
give away!
This bookmark thong goes to the lucky winner of her giveaway. To be entered to win, please comment on this blog posting with your favorite item in either of her shops. One person will be announced on next Wednesday's Featured Artist post.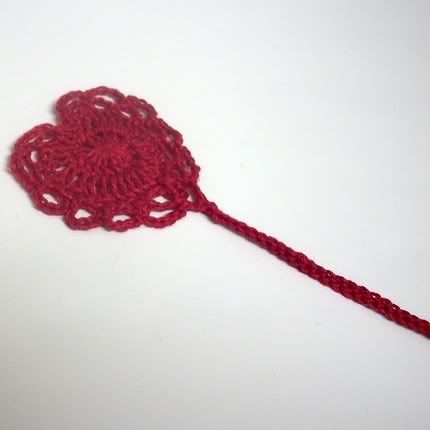 I am a wife and mom to 5 wonderful kids. I am married to my soulmate, obviously named Matt! I love to do crafts, mostly crochet. 2 of my kids have special needs (one has autism, the other has other special needs) so I stay home to care for them. I crochet and sell things to pay for things for my kids, such as special field trips. God and family are #1 in my life!
How did you get your start on Etsy?
I heard about Etsy and decided to try to sell. I listed two things, and they did not sell so I quit for a long time. I came back to give it another shot over a year later. I learned the tricks, posting on forums and joining groups, and started making sales!


What does a typical day look like for you?
Get the kids off to school, work on my freelance writing, do some crocheting, watch a little tv, make dinner etc. Nothing too exciting in a normal day. I will be homeschooling my autistic son so that will definitely throw off my routine :)


If you could be anywhere in the world for one day, where would it be?
Probably Hawaii with my hubby. I've always wanted to go there, sit by the waterfalls and crystal clear waters.


What is your favorite Bible verse?
Jeremiah 29:11. it got me through a really hard time in my life. And continues to speak to me now.


What is your favorite Etsy item listing to feature?
URLs to where else we can find you on the internet (Facebook fan page, Twitter, your own dot.com, your blog, etc)