Please welcome Isabel Liu from the shop Kawaii Amigurumi to our featured artist post! Isabel is offering a coupon code (AMIWX13) for 10% off $45 purchase!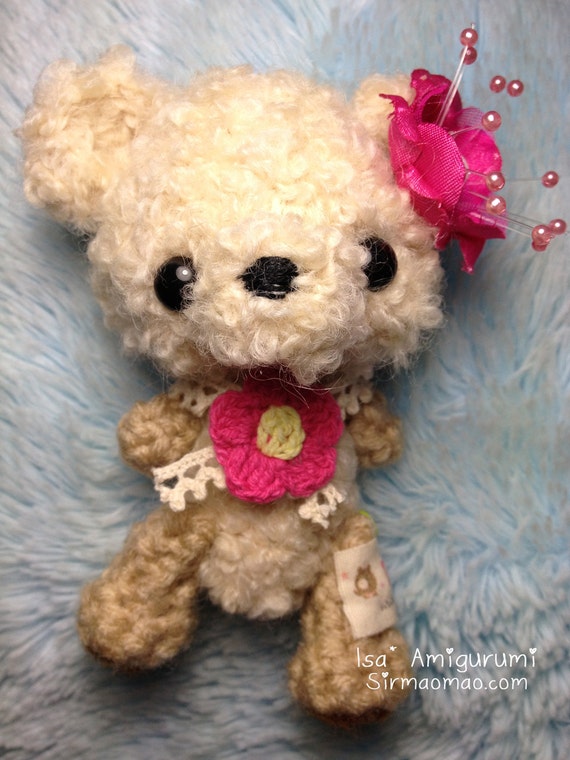 Introduction:
I'm a freelance graphic designer and always like cute furry stuffs. I couldn't imagine myself crochet or knit, it's just not my thing. One day, I found a cute Japanese website and learned what's "amigurumi" for the first time.
I fell in love with the little cute plush that they made. Since it was way too expensive to purchase one ($200.00USD) so I learn how to crochet and maybe one day I can make one just like that.
How did you get your start on Etsy?
A friend told me about a website that sells handmade stuffs. After a successful fund-raising event from our church, I was encouraged to open my own store by brother and sisters at church.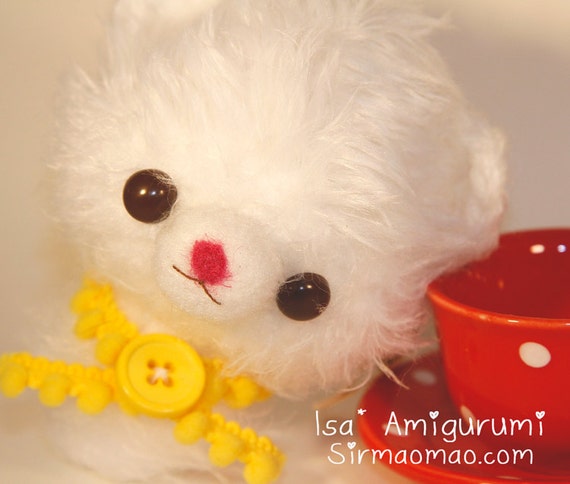 How did you choose your shop name?
Ah, I'm very bad at choosing names....I select Kawaii (cute) Amigurumi (crochet stuffed animal) to be my shop name to add more Japanese flavor, because "amigurumi" IS from Japan originally.
What does a typical day look like for you?
I have a full time job and pick up my sister's kids at school. I usually start crochet after

.
Not a lot of times but at least I can work on my orders little by little. No crochet for me on Friday and Saturday, because church activities and I need a day off to just watch TV.
If you could be anywhere in the world for one day, where would it be?
I'd like to visit Japan. Visit one of Amigurumi master.
What is your favorite Bible verse?
1 Corinthians 13 (entire chapter)
What is your favorite Etsy item listing to feature? Amigurumi doll Momo
URLs to where else we can find you on the internet:
I have both handmade stores and other general kawaii stores (not Etsy)
Blog:
http://www.sirmaomao.com
Tumblr:
http://sirmaomao.tumblr.com/
Pinterest:
http://sirmaomao.tumblr.com/
Facebook:
https://www.facebook.com/KawaiiAmigurumiCrochet
&
https://www.facebook.com/RuruVictoriaOnlineShop
Instagram
:
http://instagram.com/marlinx
Deviantart:
http://ruruvictoria.deviantart.com/
Twitter:
@sirmaomao
Thanks Isabel for agreeing to be featured! Everyone go check out her shop and let her know what you think!