When my heart was grieved


and my spirit embittered,


I was senseless and ignorant;


I was a brute beast before you.
Yet I am always with you;
you hold me by my right hand.
You guide me with your counsel,
and afterward you will take me into glory.
Whom have I in heaven but you?
And earth has nothing I desire besides you.
My flesh and my heart may fail,
but God is the strength of my heart
and my portion forever.
Those who are far from you will perish;
you destroy all who are unfaithful to you.
But as for me, it is good to be near God.
I have made the Sovereign

Lord

my refuge;
I will tell of all your deeds.
Psalm 73:21-28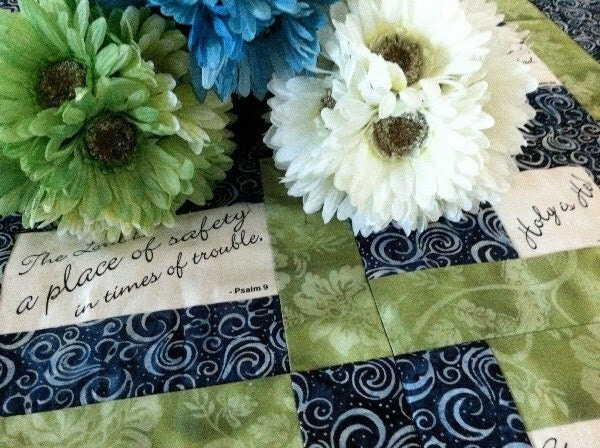 With the anniversary of my dad's passing fast approaching, and an extremely hectic schedule coupled with very sick children, my heart has been grieving and I have been feeling down and anxious. But when my church Bible study small group studied Psalm 73 last week, I was comforted by the verses we read and the lessons we learned from the passage. Just briefly, the psalm speaks of a believer's struggle as he battles with his perception that the wicked appear to prosper while he, a servant of the Lord, suffers. By the end of the psalm, the psalmist concludes that the Lord gives comfort and refuge to His people and that there is no better one to serve than the one and only God. So I pray this week that, whatever your current situation, you may be encouraged and comforted by these verses, knowing God's love and faithfulness in your life and having a heart which is eager to tell the world of His deeds (verse 28).