It is my pleasure to introduce Gerda Collins of
Gerdas Garden
as our Wednesday Featured Artist.
Tell us a bit about yourself, Gerda.
The process of creating a painting is what thrills me the most. I am very intensely focused when I paint. Usually painting alone or with one other cherished friend. When a painting is finished I am almost sad, because that specific, unique journey is over; never to be duplicated.
All of creation inspires me. Especially the plants, flowers, trees.
I grew up helping my mom in her garden and those 'roots' have served me well in my painting journeys. I have always been a crafter, even as a child, this is just my latest adventure.
Not being a 'professionally trained' artist (save for a couple classes) I have had to overcome the idea that I was not a 'real' artist. Thanks to the encouragement I have found among Etsians I now say, "I am an artist".
My work has a softer caste to it, which is on purpose. I seek a gentler way and a kinder spirit to reach out to the world.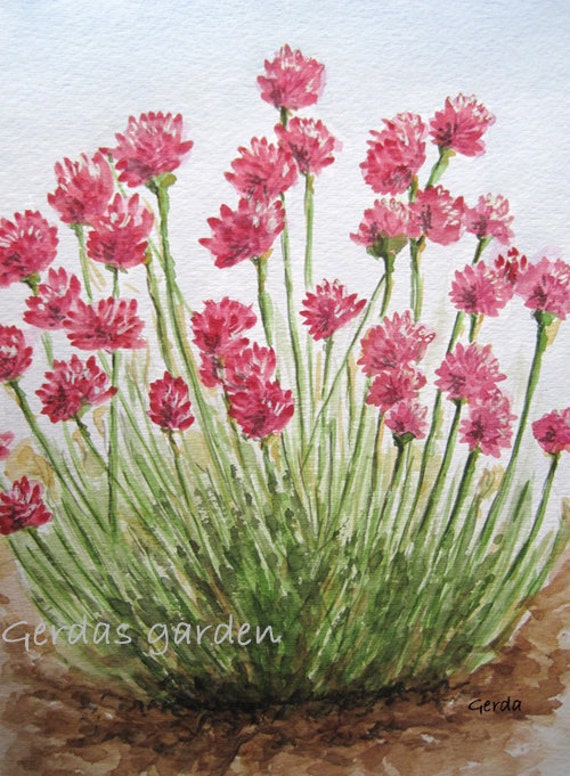 How did you get your start on Etsy?
I opened my first shop in 2007 after a friend told me about this new site for handcrafters. Opened gerdasgarden in 2009 when I decided to focus on my artwork.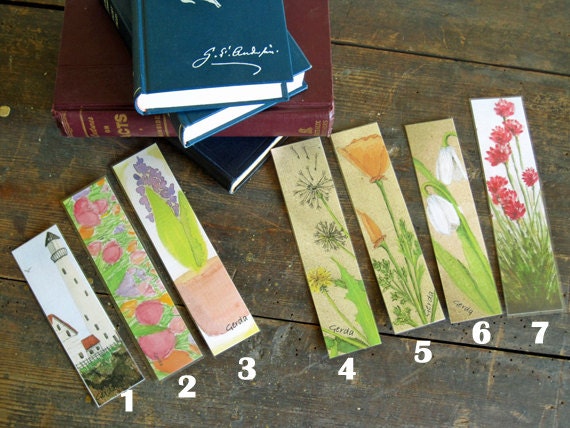 -How did you choose your shop name?
I wanted a name that had my name, since it's unusual and therefore easy to remember and that reflected much of what I paint. the outdoors.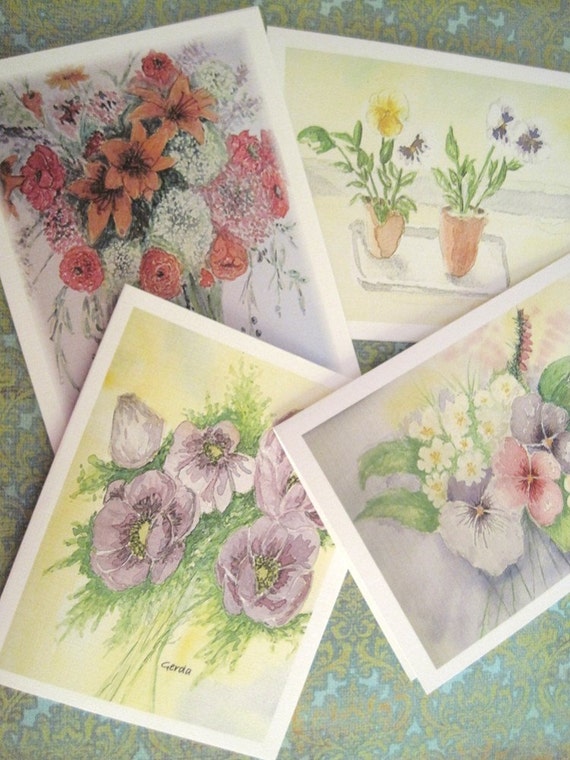 -What does a typical day look like for you?
I have the privilege of working from home. My art is a part-time venture for now. I usually tend to 'home type' matters in the morning and paint once a week alongside a fellow artist. Most afternoons I try to spend a few hours online working on listings or other computer related adventures (twitter, pinterest etc)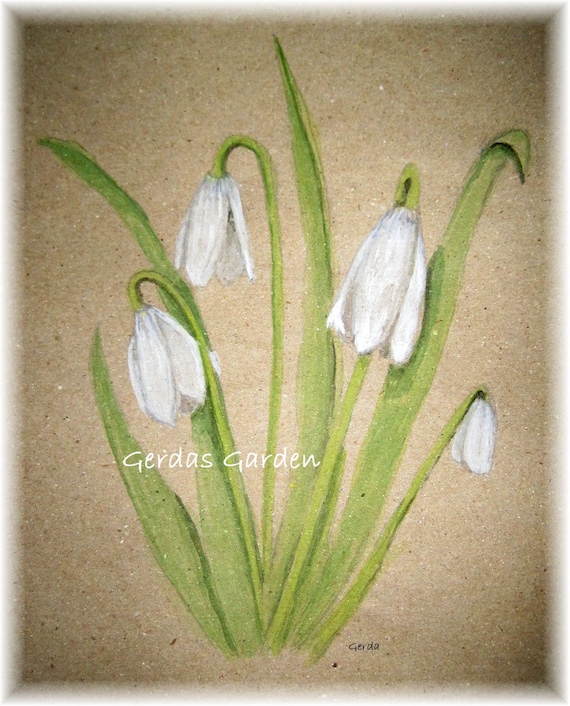 -If you could be anywhere in the world for one day, where would it be? Holy Lands
-What is your favorite Bible verse? Proverbs 3:5-6
"Trust in the
Lord
with all your heart,
and lean not on your own understanding;
In all your ways acknowledge Him, and He shall direct your paths."
-What is your favorite Etsy item listing to feature?
-URLs to where else we can find you on the internet (Facebook fan page, Twitter, your own dot.com, your blog, etc)