Our Featured artist this week is Judy Russi from
Angels n Everlastings
.
Tell us a bit about yourself, Judy.
I live just north of Boston, Massachusetts. From 1989 to 1994 I operated a dried flower business from my home. I sold my pieces at craft sales and through consignment and wholesale to shops in the Boston area. I have been married for 33 years and have two girls, the youngest being 19.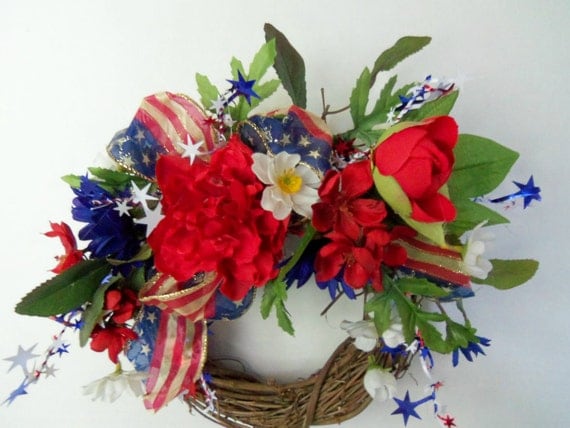 How did you get your start on Etsy?
I had been away from my business for quite some time but once my children were grown and I had some extra time - I decided to return to my business. I was of course, thinking I would do it the way I had years ago. I was looking around for craft fairs and gift shops. It was my older daughter that told me about Etsy. I had never heard of Etsy but liked the idea of not having to pack everything up into the car and lug it to a shop or craft fair week after week. Craft fairs can be so unpredictable - you can spend a whole day and come home tired, with not much to show for it. So I took my first photos and listed my first items in the fall of 2009. Although, I am constantly trying to improve my photos, they are now much better than my first ones. It's so important to be able to take good photos. I remember my very first photos were so bad. I see some of them on my computer now and cringe.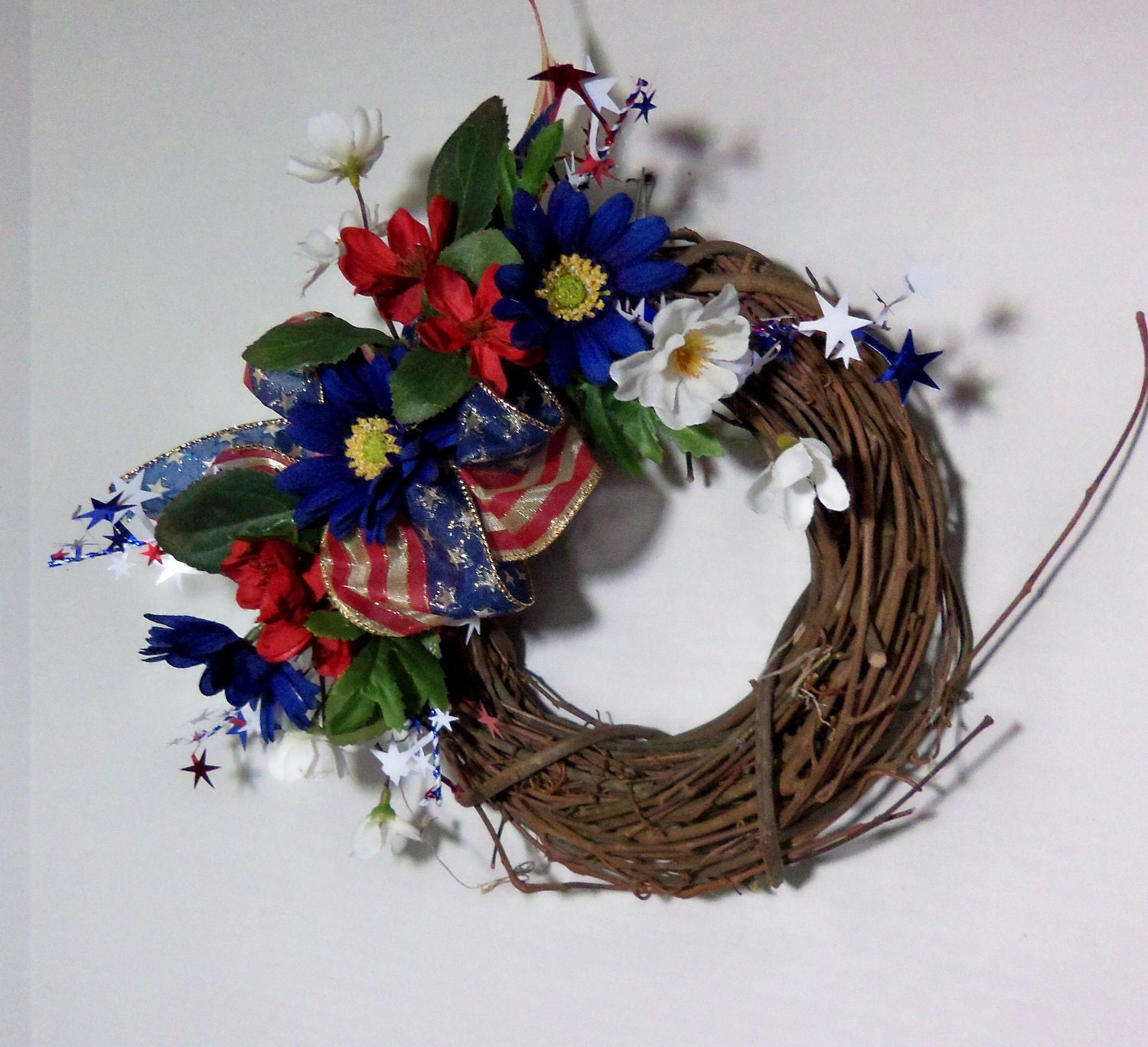 How did you choose your shop name?
When I started I was selling hand made angel tree-tops along with dried flowers. So I thought that
Angels N Everlastings would be a title that said a bit about what I created. I had gotten some free business counseling early on, and I remember the businessman suggested I choose a different name. He said it reminded him of death. Well, I tried to come up with something else but couldn't seem to. To me, dried flowers were "Everlastings" and "angels" didn't speak death to me at all.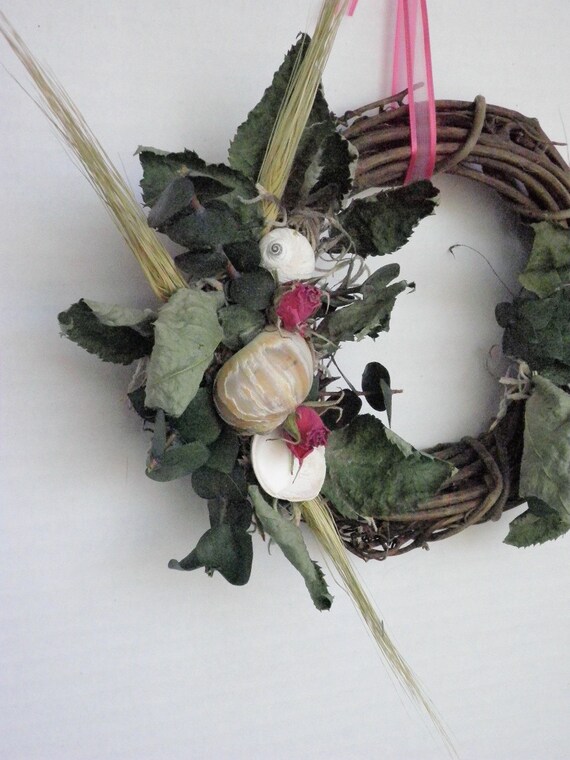 What does a typical day look like?
Four days a week, I work outside the home at the local hometown newspaper which is a five minute walk from where I live. I am responsible for the billing and accounts receivable. I head home around 3:30 and begin supper and then do whatever housework needs to be done. I normally, spend time either first thing in the morning on Etsy, before I get ready for work - or in the evening after dinner. My one day off I usually try to create in the morning.
If you could be anywhere in the world for a day where would it be?
I would love to be anywhere where the ocean meets the land. Any tropical beach -- I'd love to walk a beach where I could collect unusual bits of seashells or sea glass.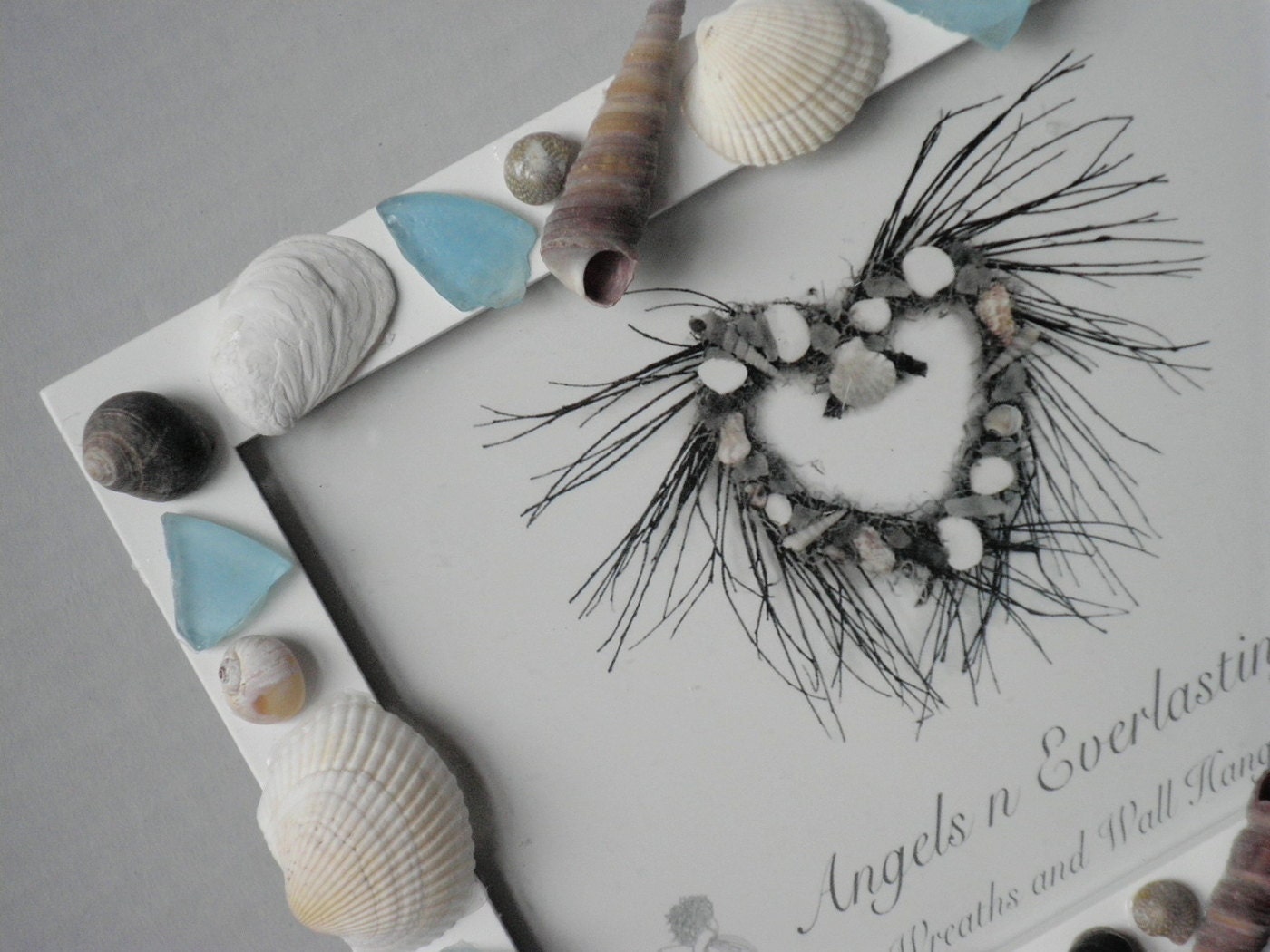 What is your favorite Bible verse?
It's really tough to pick just one and my favorite will change from day to day depending on what is going on in my life. This verse I like because I always need to be reminded not to toil or worry - that everything is in His hands and He will provide.
Luke 12:22 Then Jesus said to his disciples: "Therefore I tell you, do not worry about your life, what you will eat; or about your body, what you will wear. 23 For life is more than food, and the body more than clothes. 24 Consider the ravens: They do not sow or reap, they have no storeroom or barn; yet God feeds them. And how much more valuable you are than birds! 25 Who of you by worrying can add a single hour to your life? 26 Since you cannot do this very little thing, why do you worry about the rest? 27 "Consider how the wild flowers grow. They do not labor or spin. Yet I tell you, not even Solomon in all his splendor was dressed like one of these. 28 If that is how God clothes the grass of the field, which is here today, and tomorrow is thrown into the fire, how much more will he clothe you—you of little faith!
What is your favorite item to list?
I love these heart shaped twig wreaths: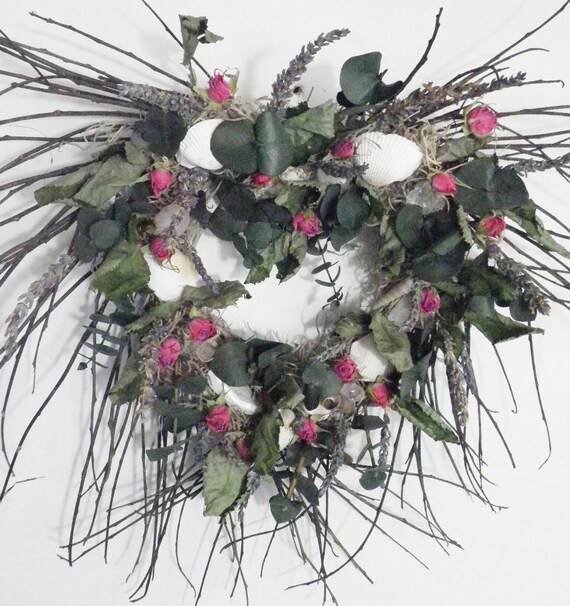 You can find Judy online in the following locations:
https://www.facebook.com/AngelsNEverlastings
https://twitter.com/#!/judyrussi
https://pinterest.com/judy_russi/
http://www.flickr.com/photos/angelsneverlastings
Google: @judyrussi
http://www.angelsneverlastings.blogspot.com
http://www.stumbleupon.com/stumbler/judyrussi
http://www.tumblr.com/blog/angelsneverlastings
http://www.flickr.com/photos/angelsneverlastings/
Judy is graciously offering this beautiful sea shell frame as a giveaway. Leave a comment to be entered in the giveaway
. Edited.....This item has been sold since the interview was submitted so Judy is offering a $14.00 listing of the winners choosing (or $14.00 credit toward something else) in its place.
Thank you Judy!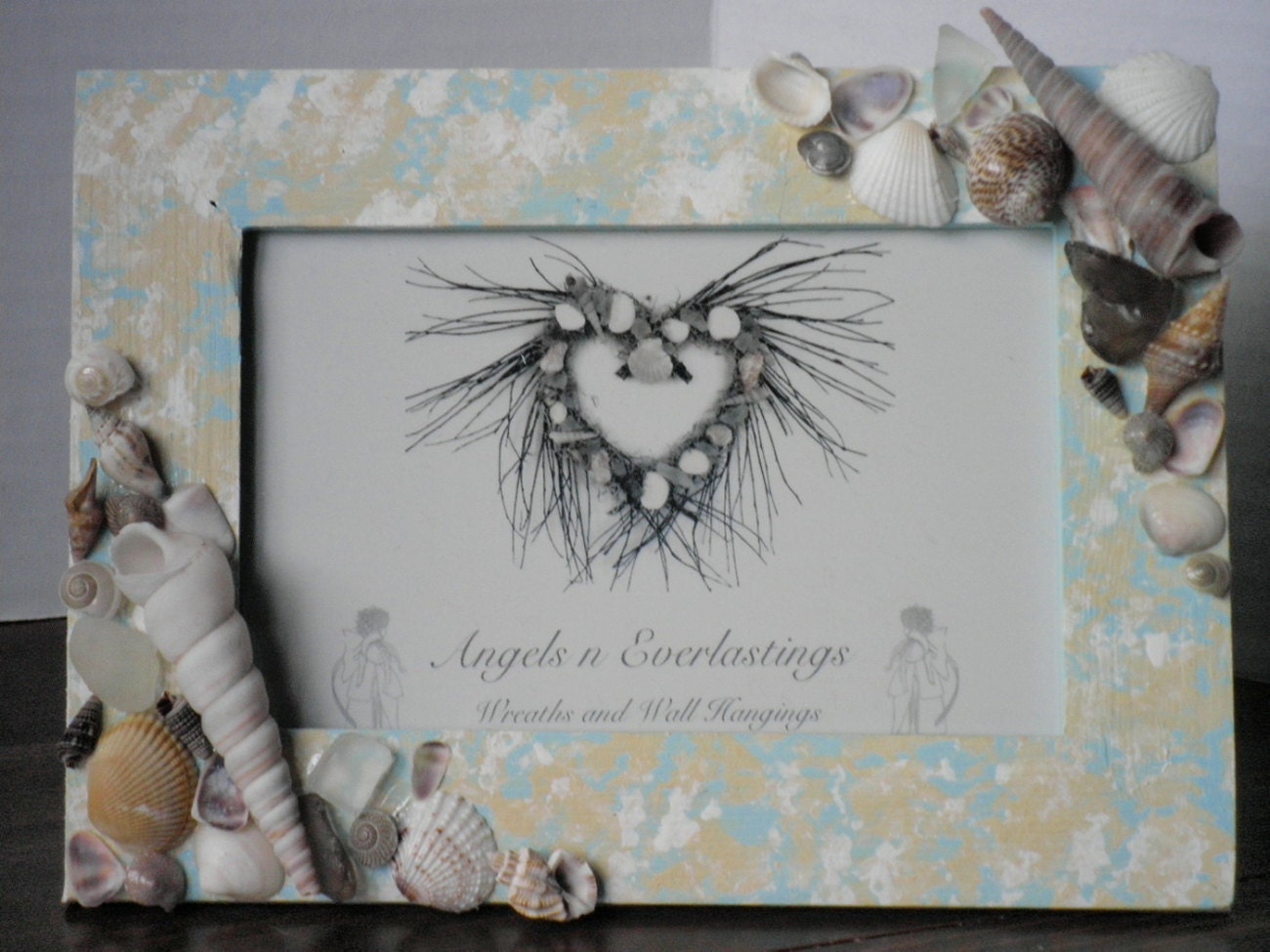 The winner from the last giveaway is comment #8!! Which is Nelly! Congratulations Nelly!
On June 21, 2012 10:34 AM , NellywithWings said...

Definitely liking the great relationship you two seem to have. It must be great working with a friend.


posted by Zuda Gay Pease